Vanpool Alliance provides many benefits to the Northern Virginia region.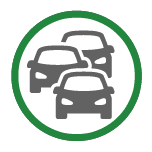 Reduced Traffic Congestion
Washington DC and Northern Virginia have some of the heaviest traffic congestion in the country. When vanpoolers get together and share the ride, they can greatly reduce the number of cars on the road – extending the life of the region's limited infrastructure.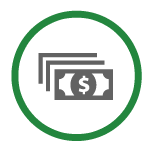 Lower Commuting Costs
Between gas, parking, maintenance, tolls and insurance costs, driving a car alone is the most expensive way for people to get to work – by far. With one study showing traffic and congestion can cost the average Washingtonian $2,015 a year in extra gas and maintenance. Vanpooling, on the other hand, allows several riders to split or reduce these costs.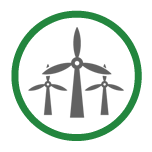 Improved Air Quality
Most personal vehicles emit large amounts of pollutants like nitrogen oxide and carbon dioxide into our atmosphere. By lowering the number of vehicle trips people take each day, vanpooling can benefit the environment dramatically.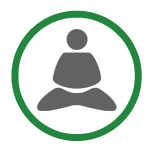 Better Quality of Life
Driving in heavy traffic – especially for the 228,000 Washington-area "mega-commuters" who live more than 50 miles and 90 minutes away from their workplaces – can be incredibly stressful. Vanpooling offers people a much more pleasant way to travel.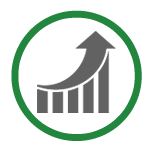 Benefits for Businesses
Companies whose employees vanpool to work frequently report reductions in turnover, improved employee recruitment, better on-time arrivals, decreased demand for parking and lower payroll taxes.